【2021 Guangzhou Design Week 廣州設計周】
The 2021 Guangzhou Design Week was a fitting finale as INFINITE's annual event.

This year at Guangzhou, INFINITE x iBath jointly created a unique natural display scenery, a "rippling wonderland" which integrates nature, dreams and sounds of water into our new series - SEED.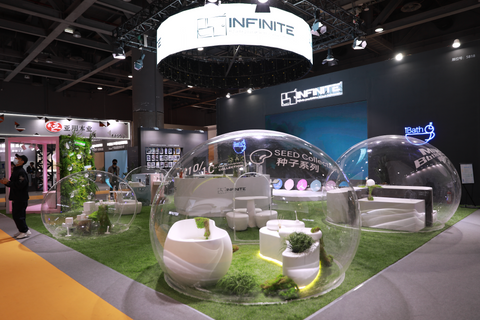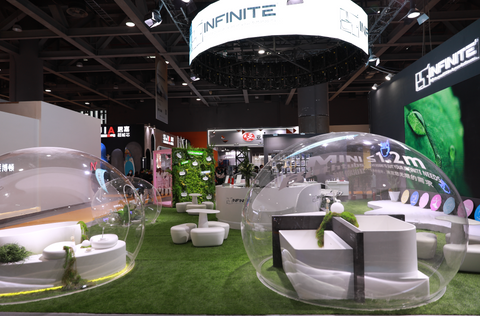 All products under INFINITE serves to establish a creative soul.


【The SEED series】

Serving as the final series in INFINITE's 10th anniversary product line,

SEED is also the collection work of INFINITE's founder Kenneth Yeung.

He aims to draw a perfect end to his personal design career, whilst at the same time, each seed will soon be planted in the hearts of INFINITE's new young designers.
Just as all magnificent originates from a "seed", our final series also provide nutrients for the next generation, and for them to inherit INFINITE's bold innovation culture in all future product designs, to maintain perfect persistence and high quality requirements to serving our INFINITE clients. 
Through the product itself, it speaks and spreads the core ideas of INFINITE.
【The young can create INFINITE possibilities】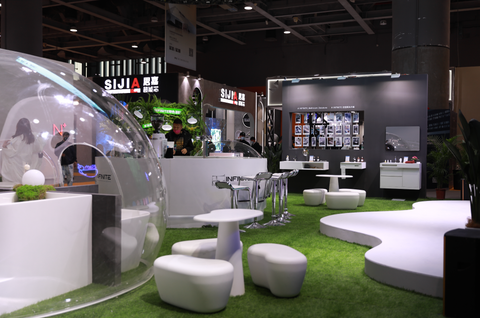 As INFINITE's brand concept delivers, 
bathroom time allows you to escape from reality and enter your own private mindset. Stroll into the immersive exhibition, customers will instantly feel like stepping into another world; in this bathroom display, we can learn to breathe with the trees, enjoy the sound of the gentle breeze and dream about innovation,  to feel the power of nature and stimulate the creative thoughts in your head.
INFINITE's exquisite Solid Surfaces injects the soul of a new realm into simple bathroom spaces.


(Featuring a magazine-inspired photo booth from 2021 Hong Kong In-Home Expo)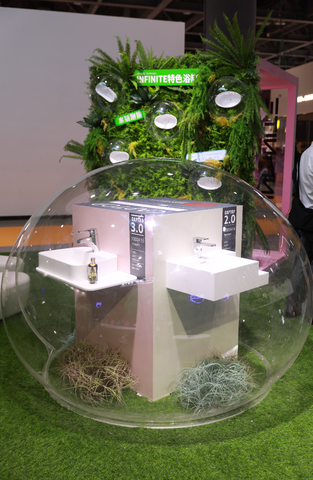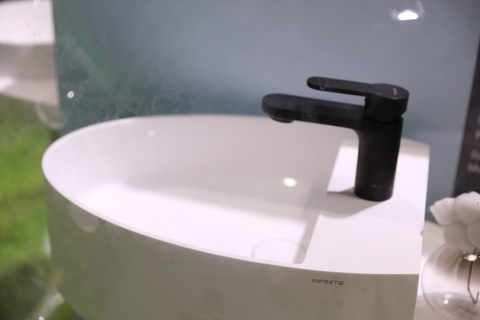 (INFINITE CAPTOP series)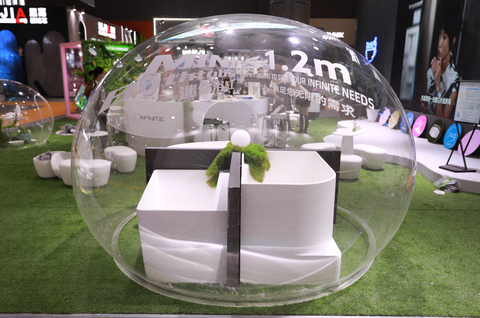 (INFINITE Mini-Bathtubs series)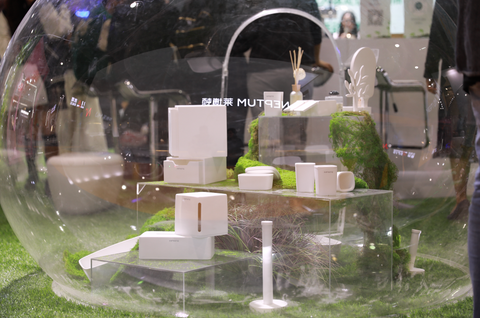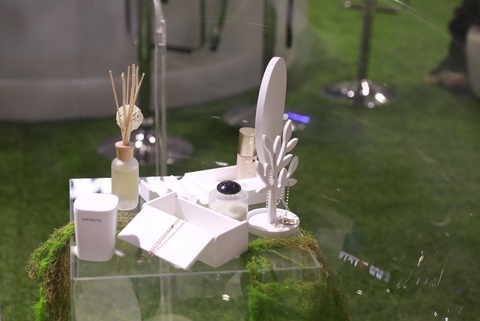 (INFINITE 8050 Accessories series)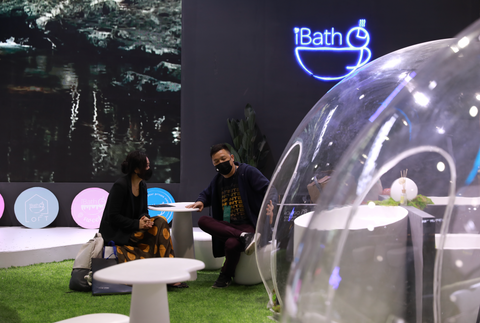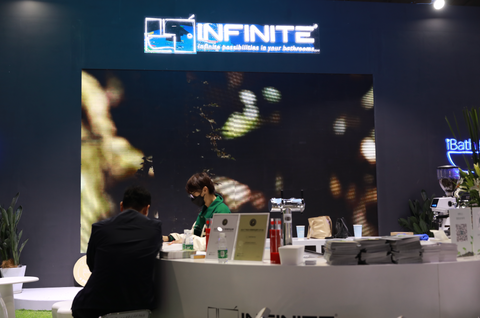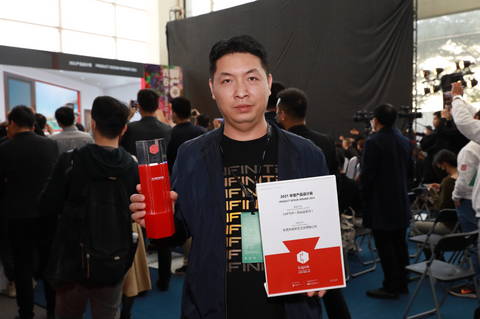 (2021 Kapok Design Awards China - Product Design【CAPTOP】)
-------------------------------------
【iBath Launching Event】

INFINITE insists on original brand design for over ten years, pushing Chinese sanitary ware designs onto the global stage.
In inheriting the spirit of innovation, we officially present you the new bathroom-culture-oriented social media brand iBath.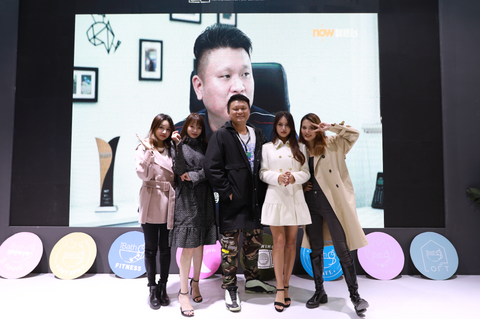 (iBath Founder Kenneth Yeung and iBath Girls)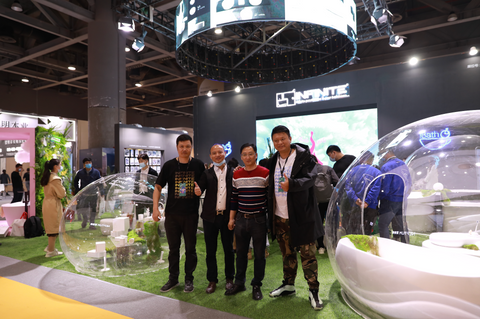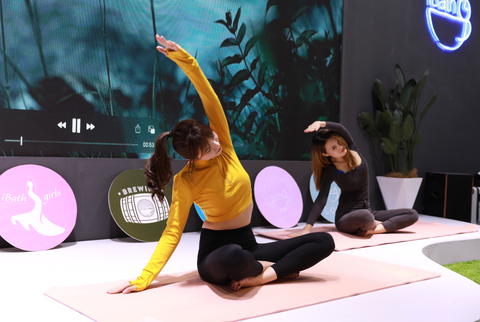 (iBath Girls showtime - Live Yoga Workshop)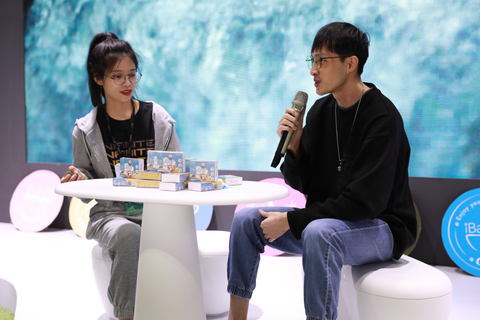 (Creative Entrepreneurship Sharing
 - Mask Fragrance )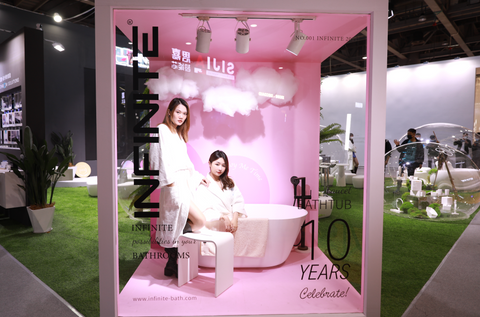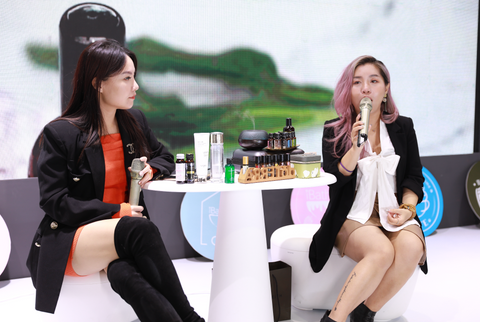 (Creative Entrepreneurship Sharing
 - Beauty and Self-care )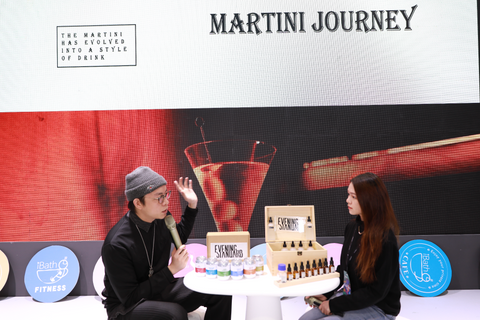 (Creative Entrepreneurship Sharing
 - Discovering the new trends in Cocktail Markets)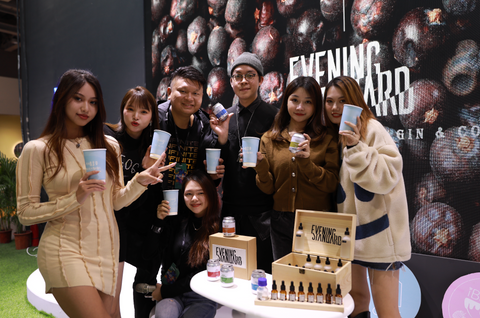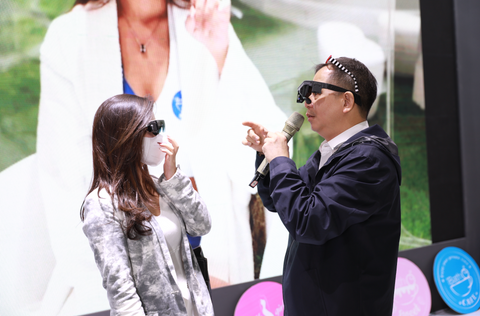 (Creative Entrepreneurship Sharing
 - Virtual Reality Product)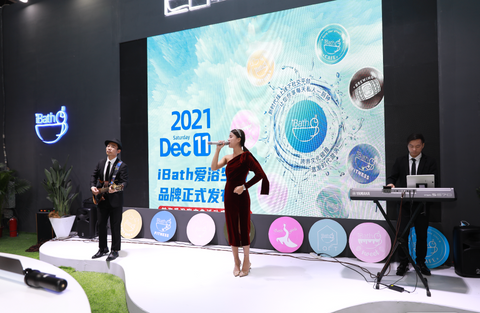 (Live Band Performance)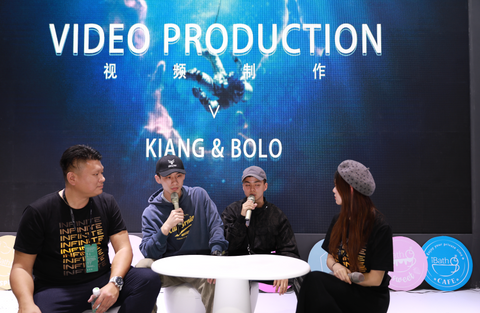 (Creative Entrepreneurship Sharing
 - Video Production )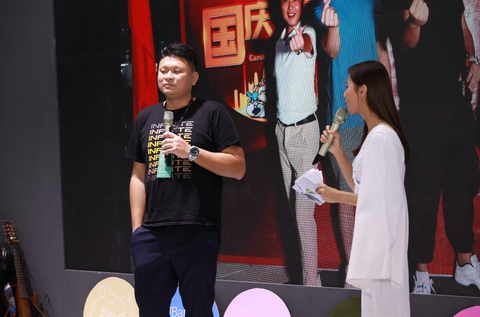 (Creative Entrepreneurship Sharing
 - Winken Group, INFINITE & iBath Founder Kenneth Yeung )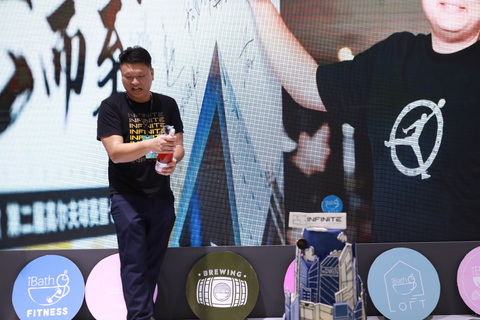 On the launching day, it was also our founder's birthday - December 11th.
Through champagne popping and cutting a cake of "Winken Tower", Kenneth steps into his new year with glow.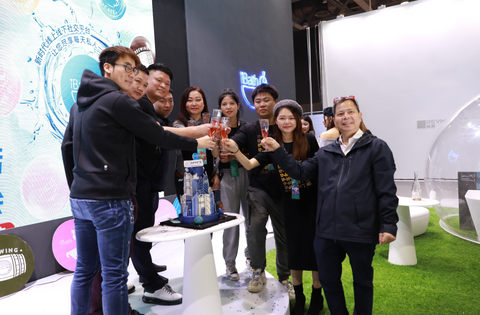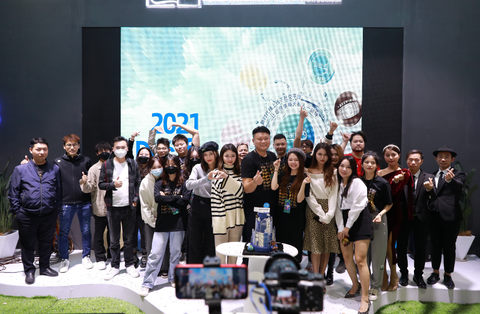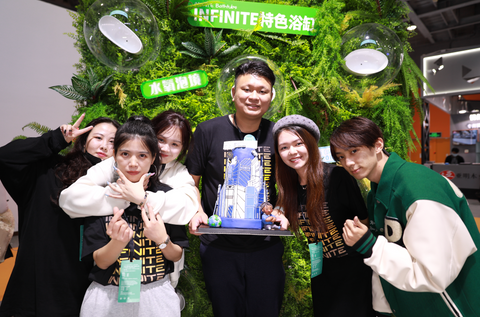 Guangzhou Design week was certainly an unforgettable experience, and we look forward to meeting you soon!


【2021 Hong Kong In-Home Expo 香港家居博覽】
What could happen if we fuse bathroom culture with fashion elements? INFINITE Hong Kong once again set new boundaries to exhibiting bathroom products, from a Mini-Bathtub kids display area to building a "magazine cover" photo-booth, INFINITE manifested the art of fashion within Solid Surfaces bathroomware and aroused great attention from customers. Click to see more! 
【2017 Frankfurt ISH】
Amongst over 2400 brands exhibiting at ISH Frankfurt, INFINITE stood up as one of the most popular exhibition booths in this 250,000 sqm area. Click to read more about our trip to Frankfurt in 2017.